Ah, the family car… The setting for so much excitement and drama, so many memories. All the road trips together, the times cramming into the back seat with your best school friends and all your soccer gear, the times arguing with your sister over who touched who first…
A few factors are very important when it comes to family vehicles. Space and safety are paramount.
That's why parents looking for transportation for the whole family will usually go one of two routes: a minivan or an SUV.
Which is better? Well, it depends.
Parents often come to Capital Motor Cars to lease the best family car for their lifestyle and budget. Read on to compare the pro's and con's of minivans vs. SUV's, and make a decision for yourself what's best for your family.
Minivan
The minivan is the classic family vehicle. Roomy and reliable, it has an aura of familial comfort.
These days you can get minivans which are both more stylish than the ones you might remember from your childhood, and equipped with interior technology (infotainment systems, separate climate zones, etc.) to rival any luxury car.
Pro's:
Cheaper than an SUV. You can find 3-row SUV's that are cheaper than minivans, but when you go equal in size, minivans are much lighter on the wallet. The ritziest high-end minivan tops out around $50,000, while this is where many luxury SUV's start. (Plus, when you measure in higher fuel economy in a minivan, you're saving money every time you pump gas.)
Sliding doors. Sliding doors open wider, making it easier for kids to get in and out, and for you to open the door with your hands full of stuff. They're also useful when you have to park your wide vehicle in a tight spot.
More space for the kids. Minivans offer much more space and comfort for passengers in the back rows. Most importantly, they usually have the option of separated "captain's chairs" for the second row. Maybe it doesn't seem so significant now, but when you're two hours into a family road trip and the kids start picking on each other, that buffer zone between them might save the day!
A lot more cargo space. Minivans are clear winners for cargo space. The 2016 Honda Odyssey, for example, has 148.5 cubic feet of storage, while many SUV's are barely pushing triple digits. It's also much easier to load your stuff, since the third row (and the second row, in some minivans) folds neatly into the floor, giving you a flat surface.
Low ground clearance. While SUV's need more ground clearance to perform well off-road, minivans ride close to the ground. This makes it easier for young kids to get in and out, and it's a blessing when you're trying to load a bunch of heavy gear.
Better fuel economy. Minivans get much better mileage than almost any 3-row SUV. The Chrysler Pacifica, for example, gets up to 19mpg in town and 28mpg on the highway.
Con's:
Can't reach kids easily. The flip side of giving your kids lots of space is that you give them lots of space. From the front passenger seat, you might have trouble reaching the second row when you need to.
Uncool. There's no way to cut around it: a minivan is a "mom car." It's not flashy, sporty or stylish. It won't make you look like a bold trendsetter at the PTA meeting. It just does its job and that's that.
Hard to drive. If you're not used to it, driving a minivan can have more of a "steering a boat" feel. There's a learning curve for parking, backing up and tight turns.
No four-wheel drive. It's the rare minivan that offers four-wheel-drive or all-wheel-drive, while these are standard options on any SUV. A minivan is not the vehicle for off-road adventures or getting around in tough weather.
A minivan is best for…
A family with active lives who need everyday transportation for the kids and all of their stuff, especially for younger children. Ideal for long family road trips. A good choice for parents who value comfort and practicality.
SUV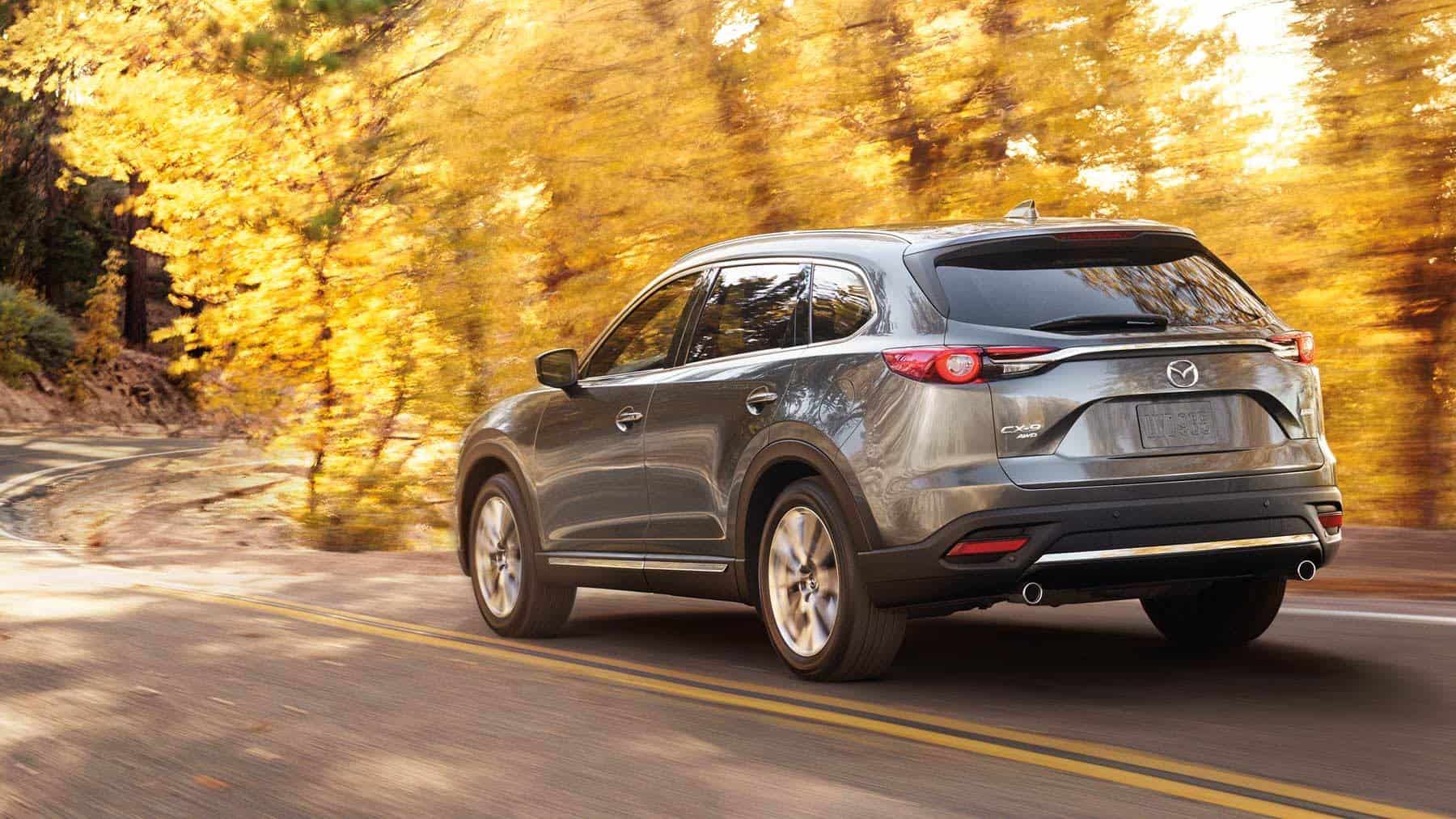 These days, many parents are eschewing the minivan for something a bit flashier and more exciting.
A 3-row SUV offers some of the same benefits as a minivan, but with more power, off-road capabilities and street cred.
Pro's:
Higher performance. Minivans are pretty much on par with basic 3-row SUV's when it comes to performance, but if you're in the SUV market you have options for much more powerful vehicles. Some luxury 3-row SUV's have remarkable power and acceleration: the Tesla Model X, Audi Q7, BMW X5 or Range Rover Sport, to name a few.
Handle better off-road and in bad weather. Unpaved roads and inclement weather are two top reasons to buy an SUV. With higher ground clearance, powerful engines and all-wheel-drive or four-wheel-drive, SUV's are built to handle anything.
Better for towing. SUV's are much stronger for towing than any minivan, hands down. Most minivans can't pull more than 3,500 pounds, but some SUV's can handle up to 8,500lb. That means with something like a Chevrolet Tahoe or Nissan Armada, you can tow a full Airstream.
More stylish and versatile. SUV's are more eye-catching than minivans and aren't stuck with the "family car" image. They look like something you might actually want to drive even if you weren't trucking your kids around.
Con's:
Less comfortable. SUV's are usually less comfortable to sit in and have less room for maneuvering on the inside. Also, you might have to send your kids to gymnastics class if you want them to get in and out of the 3rd row easily.
Higher performance might be unnecessary. Although many people love the idea of having a high-powered, all-terrain vehicle, most people don't really need it. Unless you're regularly taking your family on wilderness excursions, or you live somewhere that gets buried in snow all winter, you might never make use of an SUV's all-wheel-drive or extra power.
Opposite of the pro's of a minivan. As I covered earlier, SUV's are more expensive than minivans, they have less space for cargo and passengers, and they get worse gas mileage.
An SUV is best for…
Parents who believe having a family doesn't mean giving up on adventure. Outdoorsy people who often take their family hiking and camping. Or, families living somewhere with a lot of snow or tricky dirt roads.
So which one's best for me?
You can see from here that there's no one right choice for family transport.
Don't miss our best deals...
Contact us today
to find your dream car
In terms of safety and interior tech, it's a wash between the two. Minivans and SUV's on average perform about the same on government crash tests.
While some might assume that a trendy SUV will have more features and gadgets than a good ol' minivan, that's actually not the case with high-tech modern minivans.
In either case, leasing is a great option for a family vehicle. That way, you can adapt to your family's changing needs with a new ride every two or three years. It also gives you easier access to brand-new vehicles with all the latest safety features, at a lower budget.
Contact Capital Motor Cars when you're ready to make the next step towards a fantastic new minivan or SUV for your family. We'll find something that fulfills all your needs – and that your kids will love.