Do you want to drive a safe car?
I can't imagine anyone saying "no" to that question, but many people don't know what they're looking for when choosing a vehicle. Especially if you haven't driven a new car in a while, maybe you don't know what ratings, features or other factors you should consider.
In this article, I will introduce you to the most important factors that determine how safe a vehicle is. This will help you evaluate any car that you're considering and make the best decision.
Standardized ratings (IIHS and NHTSA)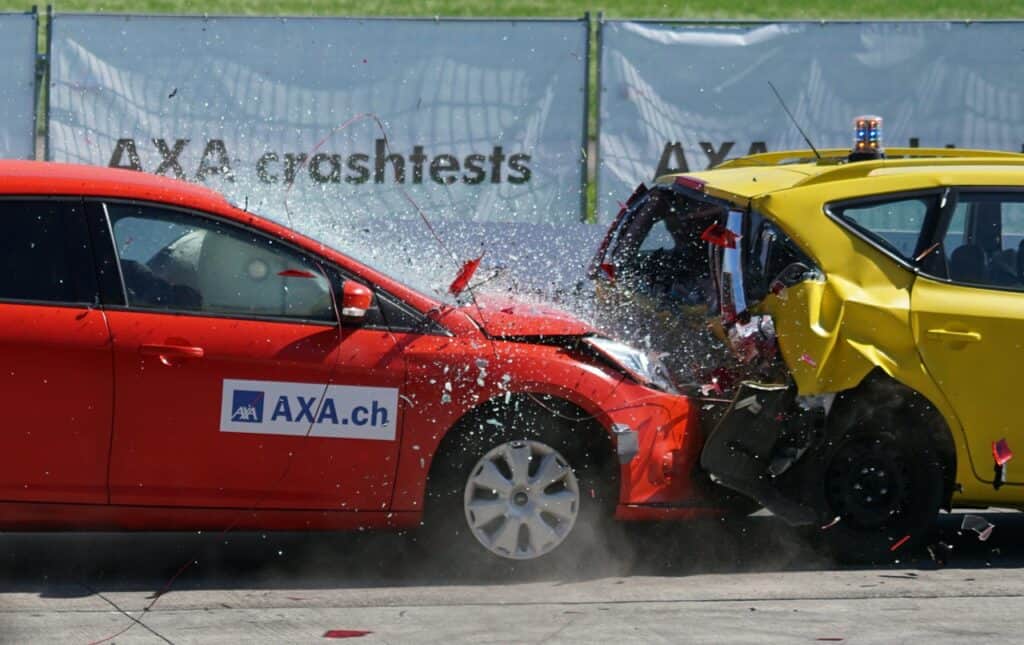 There are two organizations that issue safety ratings for new vehicles. These are the National Highway Traffic Safety Administration (NHTSA) and the Insurance Institute for Highway Safety (IIHS).
The two organizations perform different tests and issue ratings independently. Neither will test every car on the market. They focus on the most prominent brands, new models and cars that have been redesigned.
The NHTSA is a government agency that tests 90 to 150 vehicles per year. They conduct four crash tests:
Head-on collision at 35mph into a solid barrier
Angled collision at 20mph into the driver's side front fender
Side crash in which a 3,015lb. barrier slams into the car at 38.5mph
Rollover stability test
These tests are meant to simulate the most common types of accidents and collisions that might occur in real-life driving situations.
Vehicles are given a ranking of up to 5 stars. The NHTSA emphasizes that results from the forward collision test should only be compared to other vehicles of the same type and weight, but the ratings on other tests are comparable across vehicle classes.
NHTSA crash-test results and other safety information can be found at SaferCar.gov.
The IIHS is a private nonprofit organization funded by automobile insurance companies and insurance association. They test about 80 vehicles per year.
The IIHS rates vehicles from Poor to Good on five tests, as well as evaluating crash warning and automatic braking systems.
Based on these results, some vehicles qualify Top Safety Pick and Top Safety Pick+ ratings.
Since their tests are different than what the NHTSA runs, it's recommended to use the results together. Look for a car that has both Top Safety Pick or Top Safety Pick+ from the IIHS and four or five stars from the NHTSA.
Don't miss our best deals...
Contact us today
to find your dream car
Keep in mind that safety ratings present an average of many different criteria. Just because a car as a 5-star overall rating doesn't mean it's perfect in every aspect.
To get a complete picture, it's important to look through the results for all the tests and different features that are evaluated, for the specific model of car you are considering.
Car safety features to look for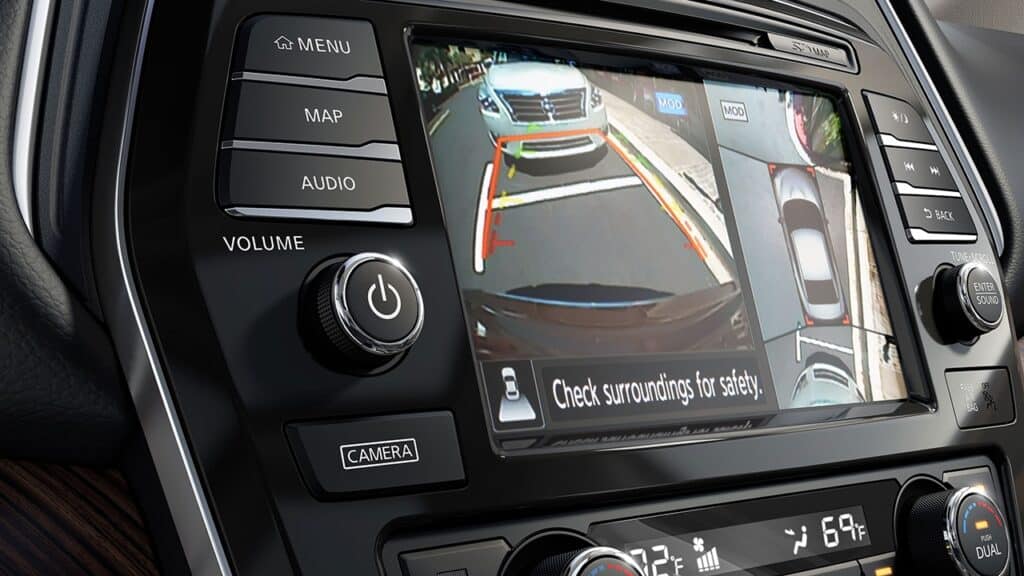 The safety technology that's standard in new cars these days is far beyond what was available just a few years ago.
These can be divided generally into three categories: crash avoidance, crash protection and driver comfort.
Crash avoidance features help drivers prevent collisions or maintain control in emergency situations. These include:
Electronic stability control (ESC). As of 2012, ESC is required in all cars in the US. It helps drivers control their car even in an extreme maneuver, such as swerving to avoid a crash or to get around an unexpectedly sharp turn. This can result in spinning or plowing out as the vehicle exceeds the limits of road traction. ESC keeps the car heading in the driver's intended direction.
Anti-lock braking systems (ABS). ABS automatically pumps on the brakes, preventing them from locking up or skidding. (Non-ABS brakes can lock when you slam hard on the pedal – exactly when you need them the most!) They improve your car's steering and grip on the road. When ABS activates, you might feel a vibration or pulsation in the brake pedal, or hear a grinding or buzzing noise. As of 2013, ABS is mandated in all US cars.
Traction control. Traction controls systems help keep cars under control in bad road conditions. They reduce the chance of tire spin and increase driving stability in poor weather. These systems typically use sensors to coordinate engine power and braking when they detect a slipping wheel. Traction control is a part of the ESC system in many cars. If the car has it, a symbol for it will pop up on the dashboard when you turn the ignition, and an indicator light will show you when it's activated.
Lane departure warning systems. A high-tech feature that's available in many new cars is a lane departure warning system. Using cameras, it alerts the driver with a beep, vibrating steering wheel or flashing light when the car starts to drift over a lane dividing line. (It only does this if your turn signal isn't on or you're above a certain speed.) Some cars even have something called "lane keeping assist," which will steer the car back into its lane if it goes to far.
Automatic emergency braking. Automatic emergency braking or forward collision avoidance systems detect impending collisions and hit the brakes faster than a driver can. This can greatly reduce the impact of a crash or even prevent one altogether. Based either on cameras or radars, AEB will be standard in all cars by 2022.
Crash protection features help minimize damage and protect people inside the car in the event of an accident. The most important are:
Seat belts. Of course, these only work if you wear them. Buckle up!
Ten airbags are now standard in new vehicles. Of these, curtain airbags are the most important. They protect the driver's and passengers' heads in a crash, reducing mortality in a side collision by almost 40%.
Crumple zones. The crumple zone or crush zone in a car is designed to crumple down during a crash. This absorbs some of the impact, redistributing it into the vehicle's frame rather than transmitting it to the people inside.
Driver comfort is a safety element that many drivers don't consider, but it makes a big difference.
Anything that makes it easier to handle the car makes it safer to drive. Cars with good visibility and features like seat adjustment are both more comfortable for the driver and safer for everyone on the road.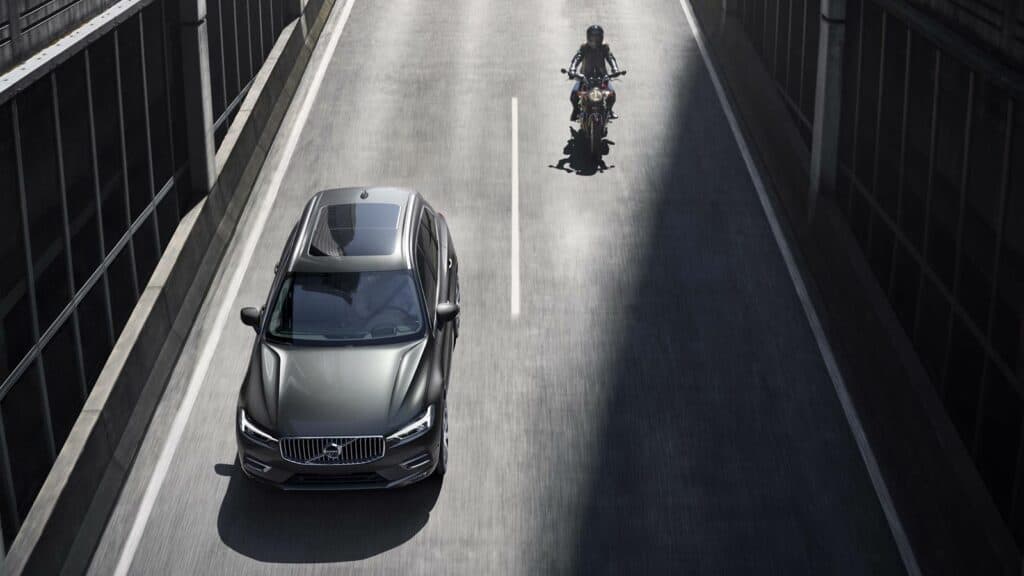 I should emphasize that these features are much more common in new cars. Many high-tech safety features used to be found only in luxury vehicles. These days, they are much more widely available.
This means that you can't really compare the safety level of an old car, no matter how sturdy and trustworthy it seems, to a newer model.
Other points to consider
Many factors go into the level of safety for any vehicle. These are just a few more criteria that you should consider when evaluating a car.
Color. Some studies have found that white cars are involved in fewer accidents. They're certainly more visible than a dark shade, or a color like green that will blend in with the surroundings.
Size. Bigger, heavier cars protect their occupants more than small and light vehicles. They have longer hoods, bigger crush zones, and they distribute less force onto the people inside in case of collision. In fact, the IIHS has found that the lowest death rate by vehicle type is for large SUV's and the highest rate is for mini cars.
Age. As I mentioned earlier, new cars are much safer than old cars. Old cars lack ESC, ABS, airbags, and other life-saving features that are now considered essential.
Distractions. When you're driving, just a few seconds of eyes off the road could spell disaster. Make sure your car isn't going to encourage that. A fussy infotainment system or one with too many options could be dangerous if you're trying to use it while driving alone. If this is the case, check if your can install a more intuitive system like Apple CarPlay or Android Auto instead.
How it is to drive. To some degree, the car you feel most comfortable driving will be safest for you. It should be a vehicle that's easy to handle, with enough power to get the job done but not so much that the car is taking off without you. It should feel stable on the road and hold its balance around curves. Cars with a low center of gravity are generally safer and easier to maneuver, as well as less likely to flip over.
Conclusion
No one wants to think about getting into a car crash, but the fact is that it's a very real possibility in today's world, when we all spend so much time on the road.
An average of 6 million car accidents occur every year in the US. This results in around 3 million injuries. On any given day, 90 people in the US die in car crashes.
No matter how good a driver you are, no matter how careful, accidents happen. There are so many factors beyond your control.
Fortunately, the type of car you drive can make all the difference in an emergency. A solid new car equipped with the latest safety tech just might save your life.
At Capital Motor Cars, we want to keep people safe on the road. If you're looking for a new car to lease, you can come here to find vehicles with the highest safety ratings and features.