Are you looking for a new car but you're not sure what you're, well, looking for in a new car? Maybe the answer is in the stars!
The perfect car isn't one that just ticks off a checklist of features and performance stats. It should be something that fits your personality, a vehicle that you can connect with and enjoy driving.
After all, the best car for you depends much more on you than on the car!
Your zodiac sign says a lot about who you are and what makes you happy. So check out this "automobile horoscope" and see what resonates. It just might give you a better idea of what you really want in a car and where to find it.
Best cars for every astrological sign
Aries: Go fun and flashy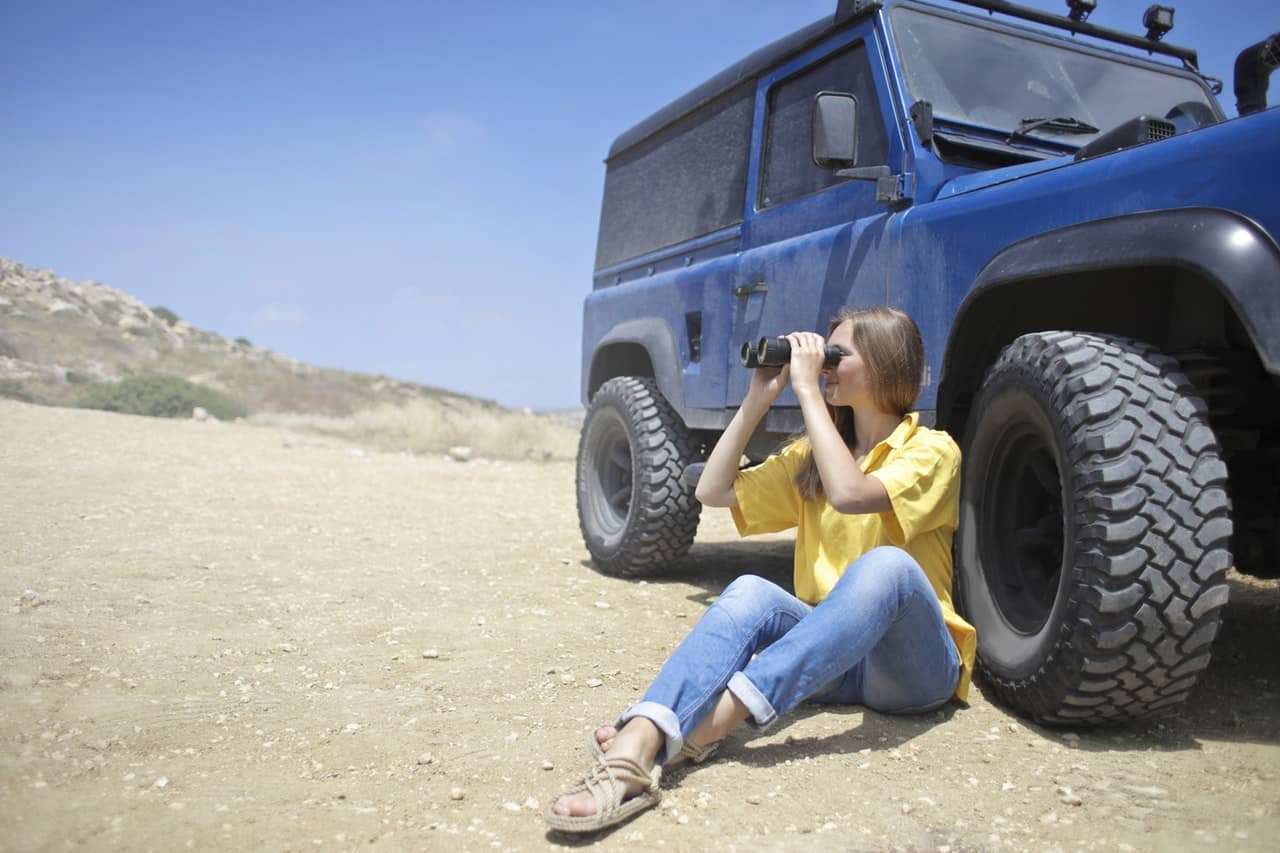 Playful and young at heart, Aries people are confident, adventurous and enthusiastic. Look for a car that's fun, fast and flashy, preferably in a bright color, like a Jeep Wrangler or a sporty Corvette.
Taurus: Practical, stable and dependable
Taurus is solid and grounded. You want a car that's just as steady and reliable as you are. It should be built to last and designed with safety in mind, like a Volvo or Subaru. Take your time checking out the vehicle in detail to make sure it fits your requirements.
Don't miss our best deals...
Contact us today
to find your dream car
Gemini: Versatile with a lot going on
Ruled by Mercury, the Gemini personality is curious and versatile. Zip around in a car that's light and up-to-date with plenty of extra features, like the new Kia Stinger, Audi A5 or a Smart Fortwo.
Cancer: At home on the road
Cancer people are looking for comfort behind the wheel, both physical and emotional. The right car for you is safe and stable with a spacious, well-equipped interior. Soft seats and a great infotainment system will help you enjoy the ride. Try something like the Chevy Equinox or Honda CR-V.
Leo: Show off your style
Leo is the star of the show, and wants a car that expresses it. These natural-born leaders will love a Mustang, Audi R8 or Acura NSX. Ruled by the Sun, you won't shy away from a fiery, eye-catching color.
Virgo: Only the best, in every detail
Perfectionism and attention to detail are the name of the game for Virgo. People of this sign have high standards for their cars' performance, and won't settle for less than top fuel efficiency. Japanese brands are a safe bet, or the sleek, gas-sipping new Mazda CX-5.
Libra: Harmony and family
Libras are committed to family and relationships. Harmony and elegant aesthetics are important to them. Think in the direction of a classic minivan that looks good while allowing you to be surrounded by the people you love. Of these, the Chrysler Pacifica is a great choice.
Scorpio: Sexy with hidden depth
Scorpio people will enjoy a car that's intense, sexy and mysterious, just like them. You'll enjoy the subtle-yet-scintillating 2017 Chevrolet Camaro, or Mazda 3 for more than meets the eye. Choose a dark color.
Don't miss our best deals...
Contact us today
to find your dream car
Sagittarius: Straight and to the point
Sagittarius people are direct and fly straight as an arrow. They're interested in getting where they want to go, without unnecessary bells and whistles. Something like a BMW Sports Wagon, Honda Accord or Toyota Camry can do the trick.
Capricorn: Classy and functional
Capricorns are hardworking, stylish perfectionists who want to show their success to the world. This personality goes well with a stable but high-end vehicle like a Mercedes or Acura, or the luxurious Volvo XC90 if you want an SUV.
Aquarius: Drive into the future
Aquarians love everything new and futuristic. You'll want something progressive and ecological, with a unique flair. Try a hybrid or electric vehicle: Tesla, Chevy Volt or Prius.
Pisces: Comfort with creative flair
Like Cancer, Pisces people want a car that feels like home, but they also want it to have some personality. They are artistic and want their vehicle to have some spark. The Kia Soul or Volkswagen Beetle will suit a Pisces well.
Conclusion
I hope this article gives you some inspiration in your search for a new set of wheels.
Of course, astrology depends on a lot more than just your sun sign, and choosing the right car depends on a lot more than astrology!
If you want expert help finding a great car to lease, contact Capital Motor Cars. The team there is ready to get you the best deal on a vehicle that fits all your needs perfectly.