What's in store for drivers this year?
A lot of new models, new tech and new designs! It looks like 2019 will be an exciting year for car lovers and anyone in the market for a new set of wheels.
For car lovers, leasing has always been a great way to stay up to date with quality new cars without breaking the bank.
In this article, let's take a look at some of the best cars to lease in 2019. If you're looking for a new lease vehicle, check out these top 10 cars, pickup truck and SUV's.
1. Kia Forte
The 2019 Forte has expanded in every dimension from last year: longer, wider, taller, yet also higher fuel economy. (Now up to 31/41mpg.)
It's a dream come true for those who want both the high-tech conveniences of a new car and the old-school joy of manual transmission! The Forte offers six-speed manual on its base trim, supported by Kia's first CVT.
Other than this, the sedan is as modern as you can get, from its 8-inch touchscreen to advanced safety features such as lane keep assist, driver attention warning, forward collision warning and more.
Don't miss our best deals...
Contact us today
to find your dream car
2. Subaru Ascent
The all-new three-row SUV, big enough to seat nine people, is the largest vehicle yet from Subaru. It offers more than just legroom (but plenty of that also, even in the third row!)
A fully equipped interior meets all the needs you didn't know you had while driving. Heated seats? Check.
Outlets for laptops? Check.
Convex mirror for people in the front to keep an eye on kids in the back? Check.
Cupholders? It has nineteen.
The EyeSuite of advanced safety features comes standard and upper trims include even more sophisticated tech to keep you and your family safe.
3. RAM 1500
Don't miss our best deals...
Contact us today
to find your dream car
The 2019 RAM 1500 is already being hailed as the top pickup truck of the year, and for good reason.
Its sharp new exterior design radiates power and presence, and what's under the hood is more than enough to match. It's a stronger, more capable truck than ever before, with increased off-road capabilities and an impressive 13,000 towing maximum.
Rugged on the outside but on the inside, its cabin has a luxurious upscale feel. Its smooth handling makes the ride feel more like a high-end sedan than a workhorse pickup.
4. Audi A8
Audi's large luxury sedan just might be the most high-tech car ready to hit the roads next year. It will have a level 3 autonomous driving system, fully self-driving with no input from the driver for low-speed traffic (up to 37mph.)
The car has a clear view of its surroundings thanks to ultrasonic, short and long-range radar, cameras and even a laser scanner.
Besides this and a slew of other high-tech safety features, it's a sleek and powerful car that looks and performs every bit the part of a flagship vehicle.
5. Toyota Corolla
Toyota has surprised everyone with a version of the Corolla that is actually exciting, while preserving the fuel efficiency and affordability that has long made the Corolla pragmatic but uninspiring.
The new hatchback's exterior redesign is aggressive and eye-catching. More important, this is now a fun car to drive. It handles much better than predecessors and even hits 60mph in 7.5 seconds.
It looks to be a reliable, enjoyable vehicle that breathes some fresh air into Toyota's old classic.
6. Volkswagen Arteon
Bold on the outside and big all around, Volkswagen's brand-new hatchback is here to make a splash. It's on the line to become Volkswagen's new flagship sedan.
It's extremely spacious on the inside, a great choice for those who want to stretch out and enjoy their time on the road. Neatly designed, it's packed with standard features. This is a car for those who want to indulge without sacrificing practicality.
7. Infiniti QX50
Infiniti's luxury compact SUV has been completely redesigned for the coming year.
Featuring a new VC-turbo engine and ProPilot assist technology, plus a completely redesigned interior, the 2019 QX50 is fresh, powerful, and riding on the cutting edge of auto tech. It's both stronger and more agile than the last model.
On the inside, it's luxuriously spacious and appealing, with quality materials and a variety of convenient features. Its driver-centric cabin is smartly designed and comfortable for long rides.
8. Nissan Sentra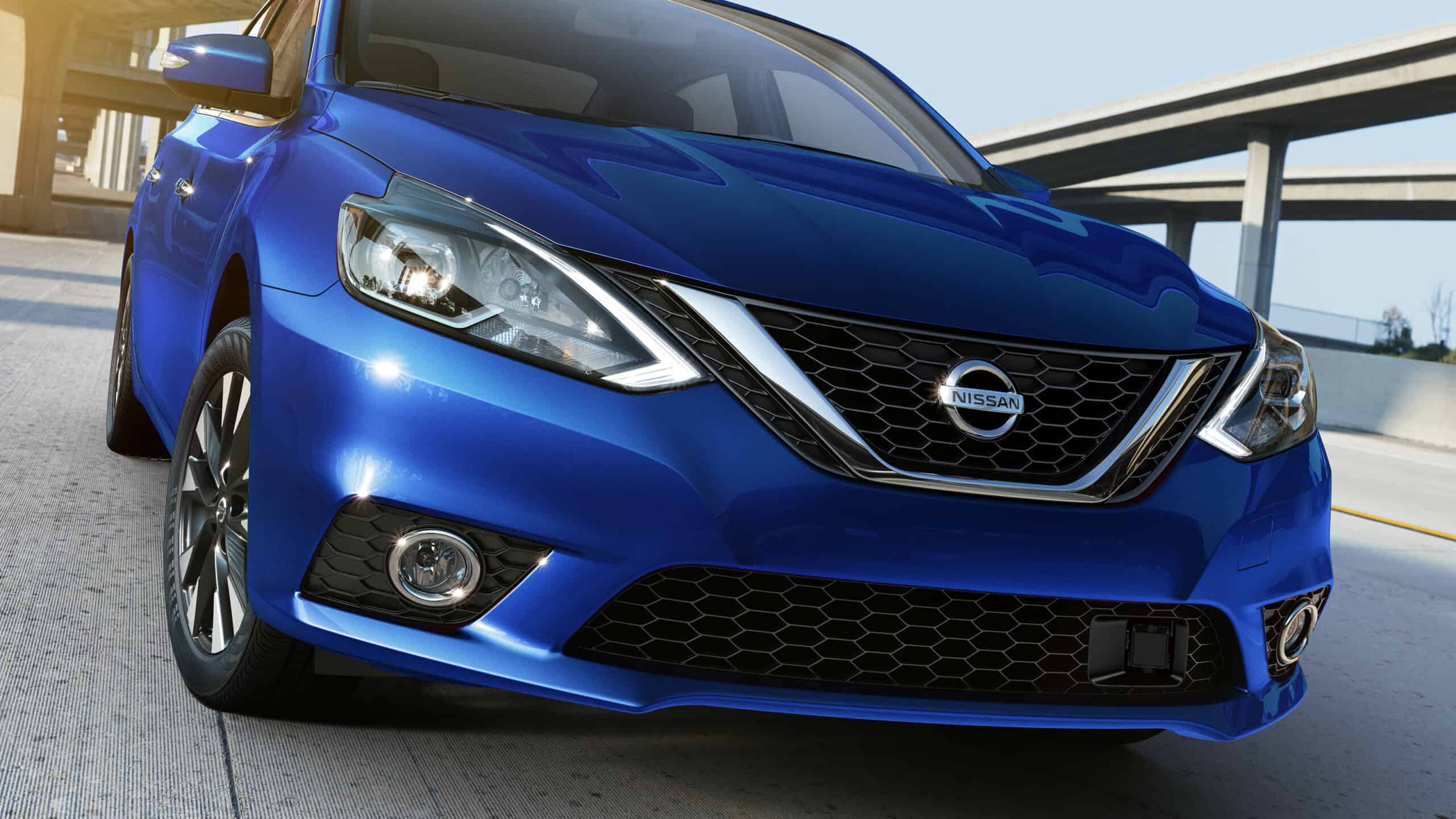 The 2019 Sentra is practical, efficient compact sedan. Roomy on the inside and easy on the budget (and the planet) with its high fuel mileage, it's a comfortable and classic drive. Generous legroom, headroom and even an optional power moonroof give it a feel more of a midsize than compact sedan.
It offers a few upgrades from last year, including Apple CarPlay and Android Auto compatibility, adaptive cruise control and disc brakes in the back.
9. Mazda CX-3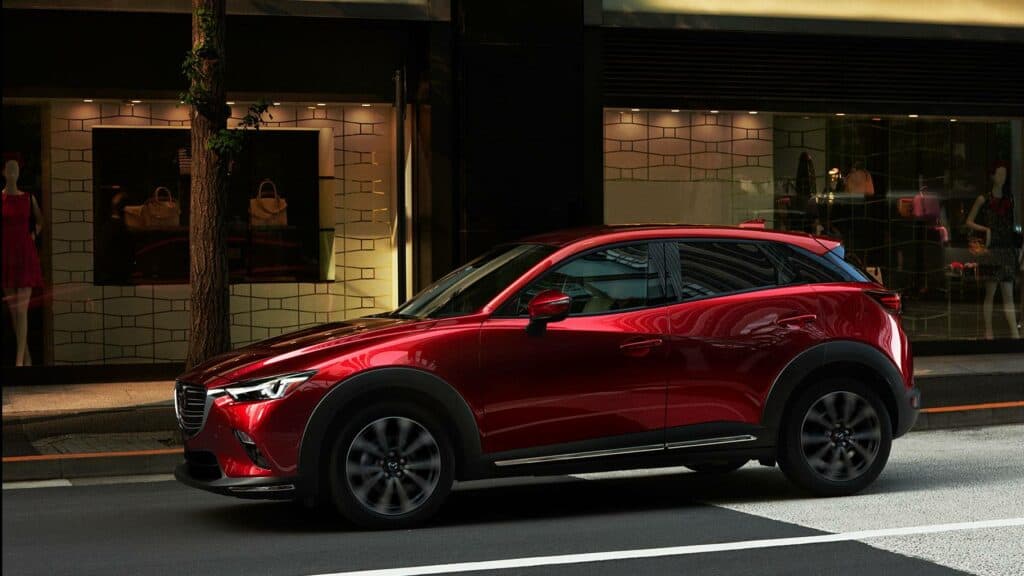 The 2019 Mazda CX-3, as in previous years, offers an attractive, comfortable interior – even more comfortable and quiet this year – and smoothly styled exterior. What's new for 2019 is a more powerful engine and wider array of advanced safety features at all trim levels.
It's a capable, engaging drive. Great natural steering and light, responsive handling set the CX-3 a step above most other subcompact crossovers.
Mazda is also the only non-luxury brand to use a dial infotainment controller, which reduces distraction and fuss while driving.
10. Chevrolet Silverado
Stronger and lighter than its predecessor, the 2019 Silverado has raised the bar for pickup trucks. With limousine-class legroom in its surprisingly quiet cabin, it combines comfort and power.
Able to navigate rough off-road terrain, it features new tech that idiot-proofs the whole process of hooking up a trailer, which as anyone who's done it knows is no small trick.
The rear camera option, automatic parking brake when you shift to park, and an assortment of other electronic bells and whistles can save many embarrassing minutes of "Am I there yet?" and "Too far, too far!"
Conclusion
2019 is looking to be an exciting year for cars, trucks and SUV's. New technology is making cars safer, more powerful and more fun to drive, and it's all coming to show in this year's line-up.
Are you looking to lease one of the best new cars of 2019? Come to Capital Motor Cars, where we're offering great exclusive deals on hot new vehicles this season, including zero-down lease offers. Our team of experts is ready to help you get behind the wheel of your new dream car this year.