Did you buy a lemon?
Not every car rolls out of the factory perfectly made and ready to go. In fact, an estimated 1% of new cars every year are "lemons:" coming from the manufacturer with substantial, unfixable problems that their drivers might not discover until months down the line.
The bad news is, it can take a while to figure out you've been sold a lemon, and the effort doesn't end there.
The good news is you're legally entitled to compensation from the manufacturer. Every state in the US has some version of "lemon law" to protect customers in these exact situations.
What is the lemon law?
A car that qualifies as a "lemon" must have a substantial defect that makes it unusable or affects its safety. This must be a defect from manufacturing, not caused by an accident or misuse. It also must be shown impossible to fix with reasonable efforts. (How exactly "reasonable" is defined varies slightly from state to state.)
In New York state, for example, you can claim the lemon law if your car has been brought in for repairs four times over a single year, or if it must stay at the repair shop for more than 30 days in one year.
Lemon laws are only valid for relatively new cars. Again this varies by state, but generally cars that are less than two years old or under 18,000 miles can qualify. In most states but not all, used cars don't count, no matter how old they are. In a few states you can claim the lemon law for used cars that are still under a written warranty.
Pursuing the lemon law is essentially the same whether you bought or leased the vehicle.
Wondering if you can claim the lemon law in your state?
| State | Repair Attempts | Time Out of Service | Time Since Purchase | Miles Since Purchase | Required Action |
| --- | --- | --- | --- | --- | --- |
| Connecticut | 4 attempts or 2 of defect likely to cause death/serious injury | 30 days | 1 year or warranty period for life-threatening defects, otherwise 2 years | 24,000 | Report to manufacturer, agent or dealer |
| Delaware | 4 | 30 days | 1 year | -- | Written notice to manufacturer |
| Florida | 3 | 15 days | 2 years | -- | Written notice to manufacturer |
| Maryland | 4 attempts or 1 of brakes or steering system | 30 days | 15 months | 15,000 | Mailed notification to manufacturer, request return receipt |
| New Jersey | 3 or 1 of serious safety defects | 20 days | 2 years | 24,000 | Written notice to manufacturer, request return receipt |
| New York | 4 | 30 days | 2 years | 18,000 | Notice to manufacturer, agent or dealer |
| North Carolina | 4 | 20 business days during any 12-month period under warranty | 2 years or warranty period | 24,000 | Written notice to manufacturer |
| Ohio | 3 attempted repairs of same defect, 8 of any defect, or 1 likely to cause death/serious injury | 30 days | 1 year | 18,000 | Report to manufacturer, agent or dealer |
| Pennsylvania | 3 | 30 days | 1 year or warranty period | 12,000 | Deliver vehicle to authorized repair facility |
| Rhode Island | 4 | 30 days | 1 year | 15,000 | Report to dealer or manufacturer |
| South Carolina | 3 | 30 days | 1 year | 12,000 | Written notice to manufacturer |
| Virginia | 3 attempts or 1 of serious safety defect | 30 days | 18 months | -- | Written notice to manufacturer |
In many cases, the manufacturer will have within a week or 10 days of receiving the notification to attempt a final repair of their own, before the lemon law case continues.
What problems qualify for the lemon law?
Qualifying for the lemon law hinges on the problem being a substantial defect covered by the warranty. "Substantial defect," of course, is a relative categorization and can be up for some interpretation. In general, however, you can understand a substantial defect as something that negatively affects the car's safety, function or value.
Minor defects – like loose door handles or radio dials – probably won't qualify for the lemon law.
Problems that affect value or safety are stronger claims: faulty brakes, steering or engine, for example. For these serious safety issues, which put your life in danger, it may be enough that the problem remains unfixed after just one repair attempt, rather than three or four.
Some less obvious conditions may also qualify for the lemon law if they severely impact the car's use. Horrible smells or faulty paint jobs, for example, have precedent to be claimed as substantial defects.
Compensation through the lemon law
As a customer, you are protected by the lemon law and entitled to some form of compensation from the manufacturer. This might be a refund for an unusable car, a replacement car, or some financial compensation while you keep the vehicle.
Keep in mind that you will almost certainly have to go through the legal system in some form. You may first try notifying the manufacturer on your own, but if they don't offer a satisfactory settlement you will have to go to arbitration or even take the issue to court.
A full buyback through the lemon law may take between 3 to 6 months to resolve, depending on the manufacturer. Some manufacturers will refuse to repurchase or replace the vehicle and must be pressured by litigation to settle up. However, occasionally cases will be resolved in as few as 30 days.
The course of your case depends on whether you want a replacement or a buyback of the defective vehicle.
Replacement: This solution is optional, meaning that both you and the manufacturer must agree to it. The manufacturer can't be forced to replace your faulty car. If this is what you want and the manufacturer agrees, they will provide you with a brand-new, identical vehicle. It will come with a fresh warranty and the manufacturer will cover all the collaterals (licensing, sales tax, etc.)
Buyback: Understandably, many people who have ended up with a lemon aren't so keen to get a new car from the same manufacturer. If you're in this boat, you will want to pursue a buyback. In this case, the manufacturer will refund you your downpayment, the monthly payments you have made already and whatever is left on your loan.
How to claim the lemon law for your car
If you think you qualify for compensation under the lemon law, here's how you should proceed.
Keep your receipts. This you hopefully have been doing from the beginning! Your receipts for any repair work are the base for your lemon law claim.
Act sooner rather than later. When a car problem is annoying but not outright dangerous, many of us would rather suffer through it rather than take the time to get it checked out right away. For purposes of the lemon law (not to mention your own safety and your car's maintenance), I encourage you to take car problems seriously and have a mechanic look at them as they arise. If you delay repair attempts, your case may lose its strength.
Notify the dealership and manufacturer. The manufacturer is the one responsible, not the dealers. Still, you should alert the company you bought the car through, especially if you're still in the process of paying off your lease or finance loans for it.
Hire a lawyer. As I mentioned, you will probably need legal support to get the compensation you deserve. Hire an attorney who specializes in lemon laws if possible, or if not at least a general auto lawyer. By the way, it's mandated by state and federal law that if your case is successful, the car manufacturers will also have to cover your legal fees. You shouldn't have to use your lemon law payout to pay your lawyer.
Conclusion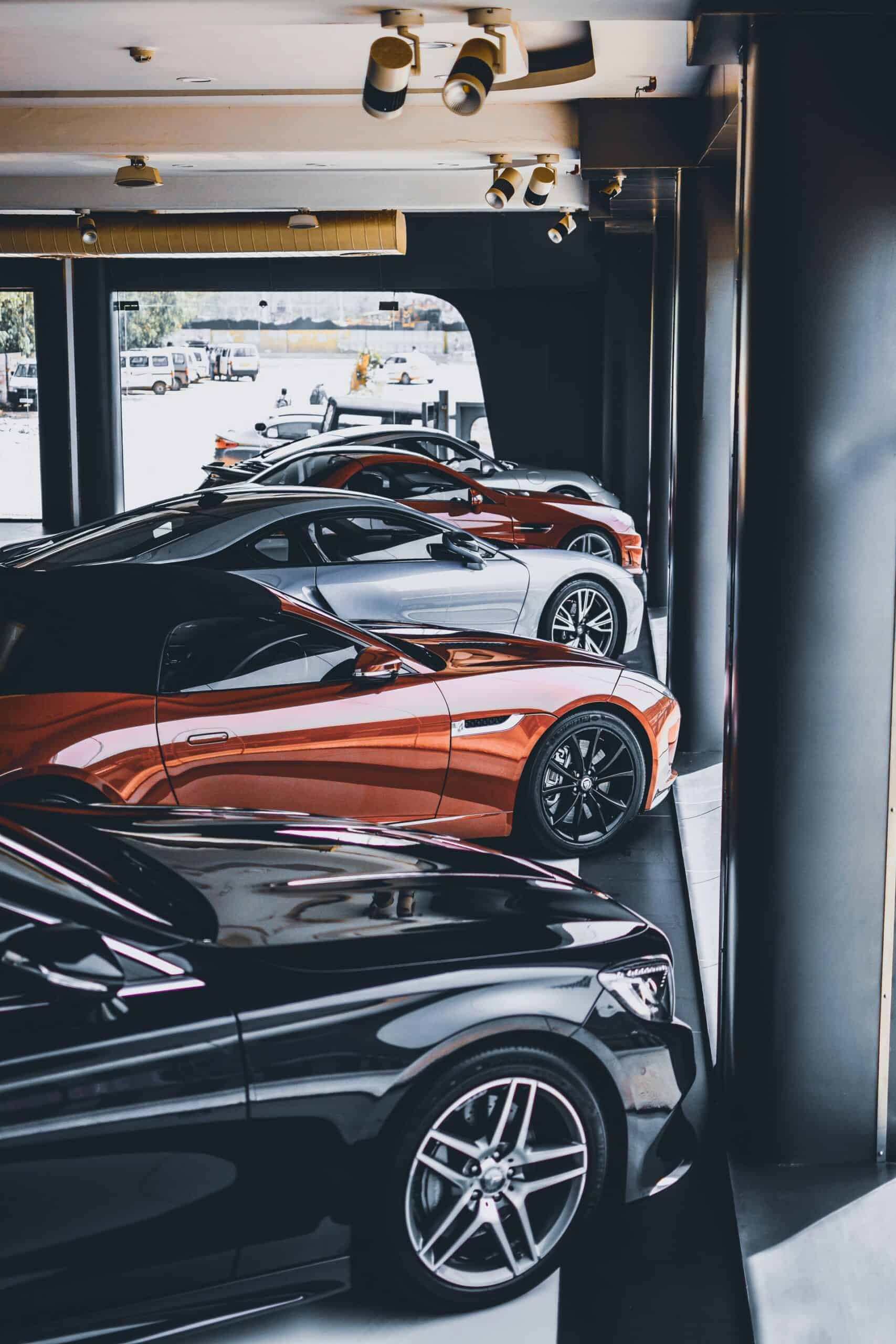 It's no fun to get stuck with a lemon. However, as a customer, you should know your rights and don't be afraid to act and claim what is due to you. You entered into a contract for your car, and if you were provided with a faulty product you are entitled to compensation. If your car problems fit the description of a lemon, don't hesitate to contact a legal expert and get the ball rolling on your case. For automotive advice on the lemon law or any other car leasing, related questions feel free to contact our knowledgeable automotive consultants.