It's always a good time to start a lease on a great new car, but late fall, when the new models of 2019 are starting to hit the road, might be the best time.
Wondering what are the best vehicles to lease this month, and where to find great deals on them? At Capital Motor Cars, we've done your homework for you. Check out these top seven cars, trucks and SUV's that we are offering special lease deals on just for October.
1. 2018 Lexus ES 350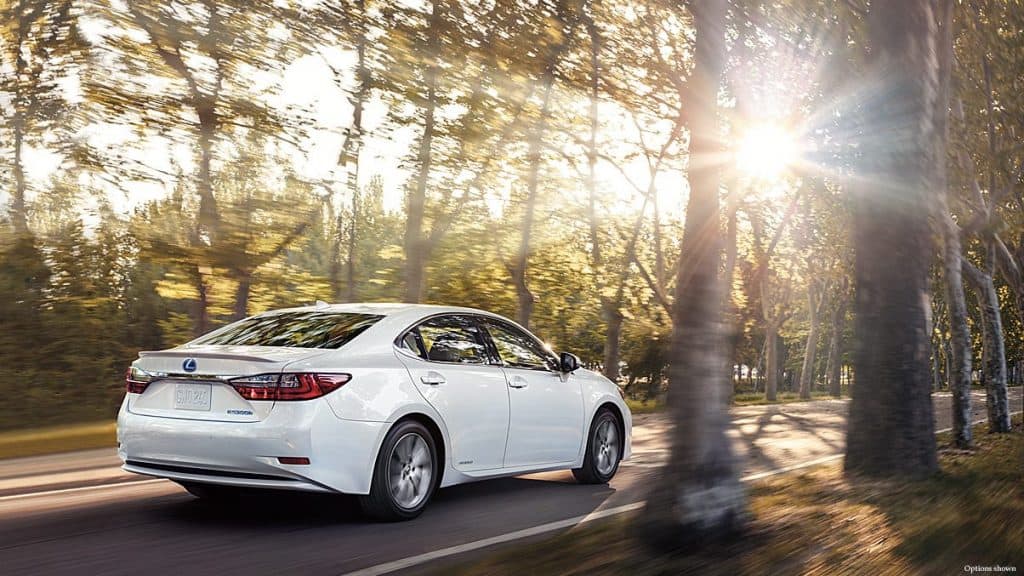 The Lexus ES 350 is a high-class midsize sedan offering a soft, supple ride and great looks.
The Lexus ES seats five comfortably in its real leather seats. The front two seats are 10-way power-adjustable, heated and ventilated. (And yes, the steering wheel is also heated.) Taller passengers especially will enjoy a spacious cabin with plenty of legroom!
With 268 horsepower and 248 pound-feet of torque, the sedan has more than enough power to get moving quickly, and its transmission shifts smoothly and precisely.
"Smooth" is really the word to use to describe driving in the Lexus ES. It absorbs bumps and uneven spots on the road, treating its passengers to a easy ride even over rough ground.
With advanced safety features such as a rearview camera, adaptive cruise control, lane keeping assist, pedestrian detection and more, you can relax and feel safe behind the wheel. The Lexus ES 350 also received top marks (five out of five stars) on its crash tests.
Overall, it's the perfect choice for those who value comfort, style and a luxury driving experience.
Great deal at Capital Motor Cars this month: $425/month for 36 months with zero down payment.
2. 2019 Kia Sorento LX
The Kia Sorento is an attractive, practical midsize SUV with a few notable improvements from the already appealing 2019 version.
New this year is an eight-speed automatic transmission, a few improvements to the styling and more standard features, including a third row of seats.
Don't miss our best deals...
Contact us today
to find your dream car
The Sorento is the perfect SUV for families. Just the right size, its spacious enough to be comfortable for the whole family (and friends in a pinch) while small enough to be easily maneuverable.
It provides a smooth, quiet ride and one of the easiest touchscreen infotainment systems out there these days.
Great deal at Capital Motor Cars this month: $344/month for 36 months with zero down payment.
3. 2018 Dodge Durango SXT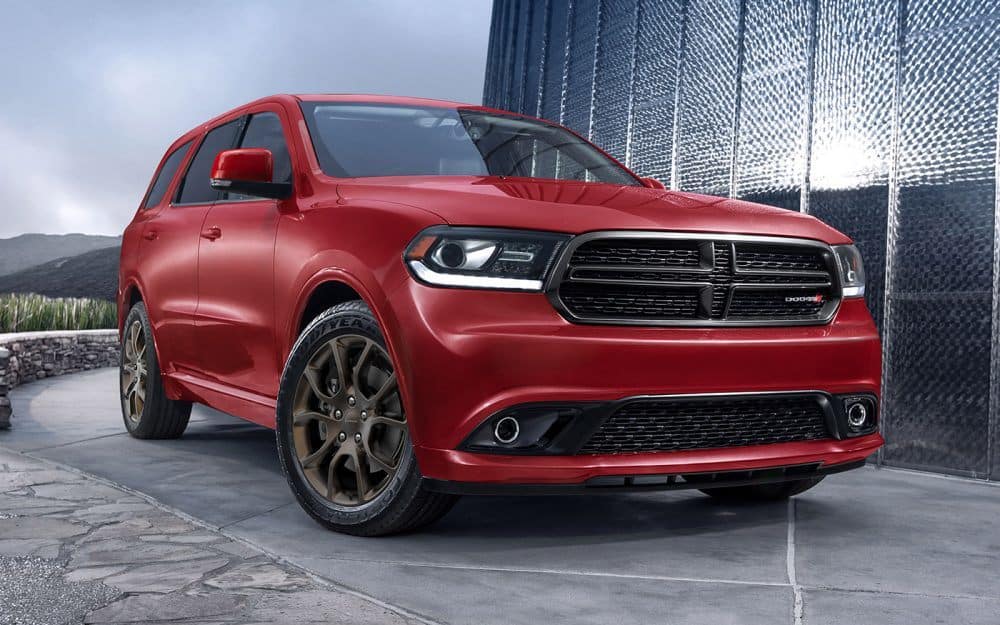 The Durango is a midsize SUV that offers all the power and towing capacity of a large SUV.
The 2018 model is even more powerful than before, with an eight-speed automatic transmission and robust V8 engine. The high-performance SRT model (all new this year) boasts 475 horsepower. It can accelerate from 0 to 60mph in 4.4 seconds and tows up to 8,600lb.
You won't find anything like that in any other midsize SUV, especially in the Durango's price range. Its one of the most muscular vehicles from its class, as well as the heaviest, giving it a firm grip on the road.
Its intuitive infotainment system, upscale interior and ample cargo capacity also help make it a useful and well-rounded vehicle, ready to take you, your family and all your stuff on your next adventure.
Great deal at Capital Motor Cars this month: $375/month for 50 months with zero down payment.
4. 2018 Kia Optima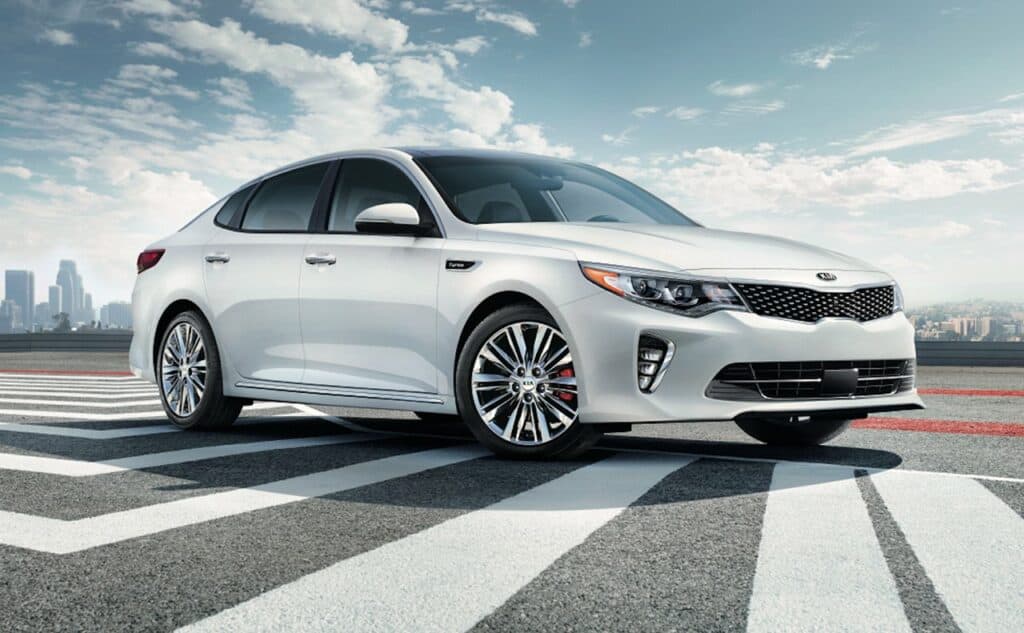 The Kia Optima stands out for exceptional value, with an abundance of standard features and options. From its easy infotainment system to its great gas mileage, it's one of the most driver-friendly cars available.
On the inside, it's spacious and comfortable, easily seating five with plenty of trunk space for all your belongings. It boasts mileage of 22-28mpg in the city and 31-37mpg on the highway.
Plus, it has great safety ratings: five out of five stars from the NHTSA and awarded Top Safety Pick+ by the IIHS, their highest rating.
The Optima is steady and reliable on the road, a car you can count on for all your daily needs.
Great deal at Capital Motor Cars this month: $255/month for 36 months with zero down payment.
5. 2018 Nissan Rogue SV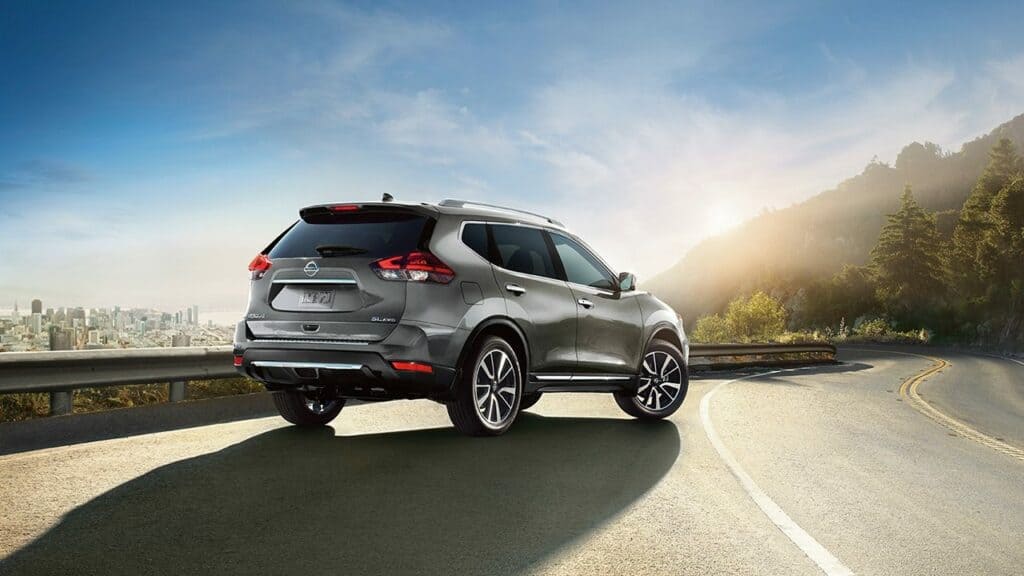 There's a lot to like about the Nissan Rogue. It's an all-around great car, one of the bestselling sedans on the market for a good reason – or a few.
To start with, comfort. A spacious interior, comfortable seats and soft driving over rough ground will let you enjoy even long rides. The 2018 model has upgraded sound insulation, so it's quieter than ever.
Then there's its user-friendly tech and advanced safety features, the most noteworthy being Nissan's ProPilot Assist, a semi-autonomous driving system. This is essentially an advanced adaptive cruise control that scans the road in front of you, keeping you in your lane and nicely spaced out from the car ahead of you, and will hit the brakes automatically in an emergency.
On top of it, the Rogue's cargo space is ample and adaptable. For long road trips and family vacations, this is definitely one of the top SUV's for the job.
Great deal at Capital Motor Cars this month: $299/month for 36 months with zero down payment.
6. 2018 Jeep Grand Cherokee Laredo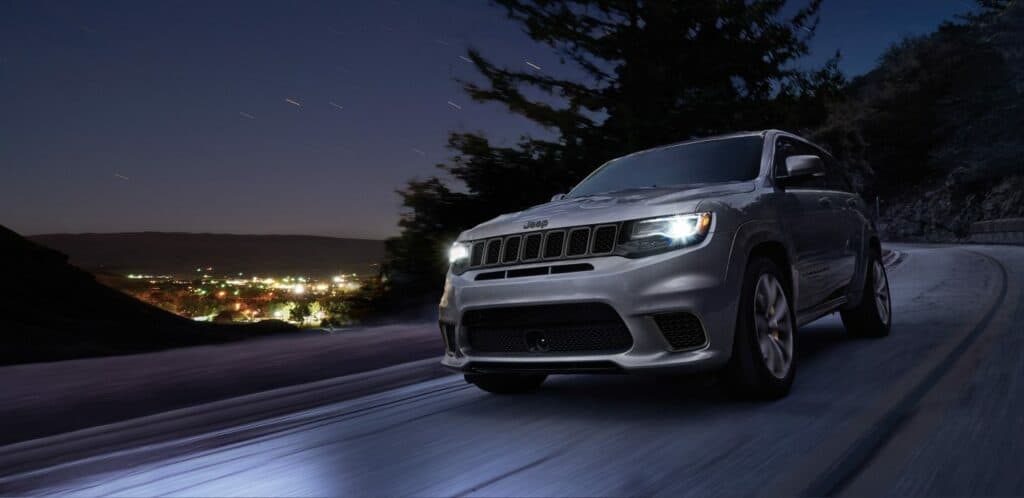 The 2018 Jeep Grand Cherokee is one of the top-rated midsize SUV's nationwide. It's a brawny, high-performing athlete, a monster off-road with its 475-horsepower, 6.4-liter Hemi V8 engine. This Jeep really stretches the limits of what you think an SUV is capable of.
At the same time, it's smooth and cushy on the highway. Its interior is surprisingly upscale given its rugged power. Quality materials and a top infotainment system make for a pleasant driving and passenger experience.
The Grand Cherokee also provides great value, offering a high level of style and impressive off-road capabilities for tens of thousands of dollars less than competing vehicles like the Land Rover Range Rover or Mercedes-Benz G-Class.
New for the 2018 model is a 7-inch infotainment screen, standard Android Auto and Apple CarPlay, and a handful of other nice features. For the Laredo, this includes a back-up camera, rear parking aid, a sophisticated vehicle anti-theft system and more.
Great deal at Capital Motor Cars this month: $345/month for 39 months with zero down payment.
7. 2019 RAM 1500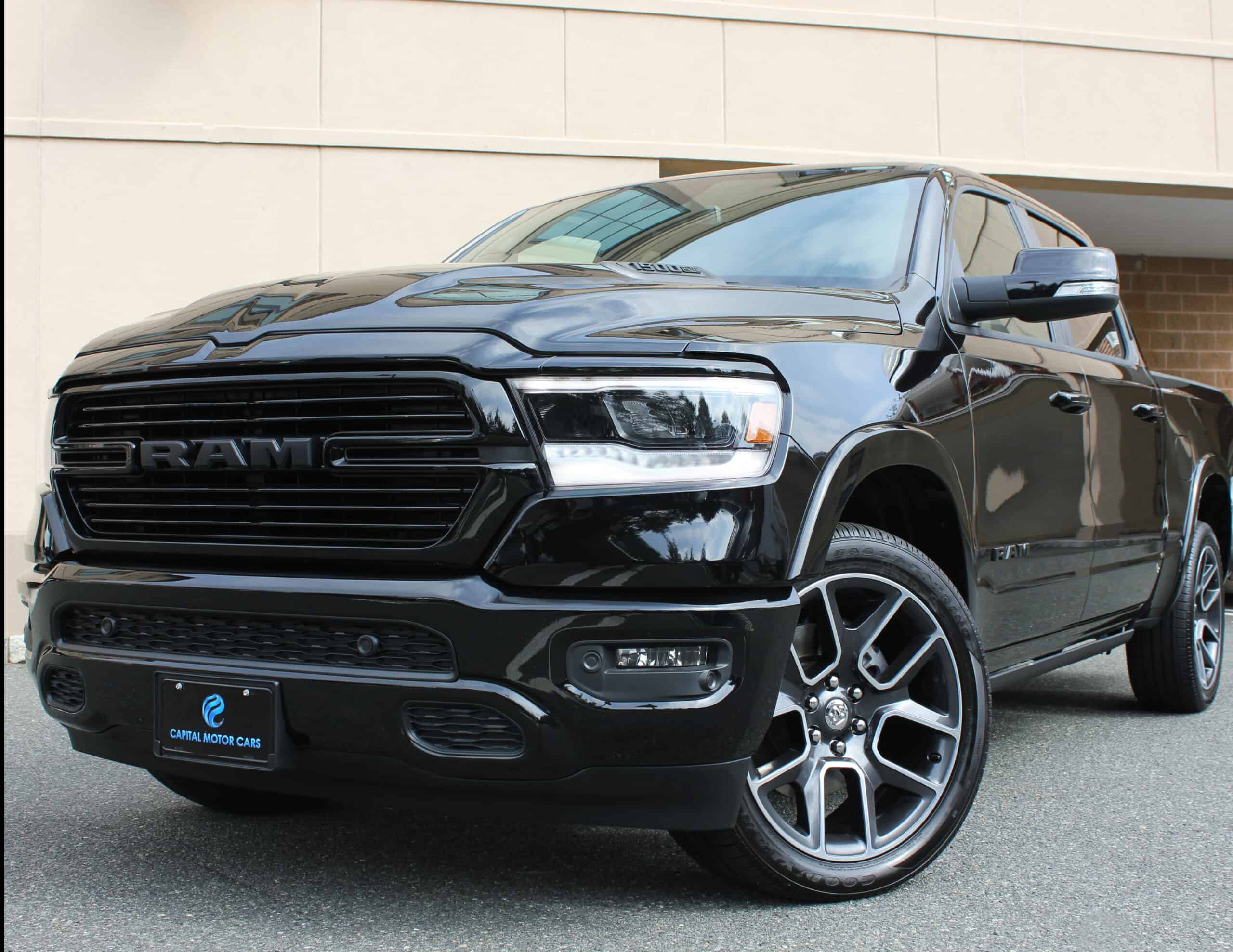 The new RAM 1500 is widely praised as the best pickup truck of the coming year.
With a towing capacity of up to 13,000lb., it's one heck of a powerful truck. And it's not just strength that marks its performance: it jumps from 0 to 60mph in only 6.6 seconds and brakes from 60 to 0 in 132 feet.
It's supported by an array of cutting-edge tech, ranging from the innovative eTorque system in the engine to a cabin full of features, including an infotainment system with a whopping 12-inch screen and multiple USB ports. At the higher trim levels, you'll find voice command, a 4G WiFi hotspot, satellite navigation with real-time traffic reporting and more.
The handsome cabin is spacious and comfortable, with an upscale look and feel.
The RAM 1500 is balanced and stable on the road, with smooth acceleration, responsive throttle and clean braking. It's the ideal choice of truck for those who want both top performance and a pleasant driving experience.
Great deal at Capital Motor Cars this month: $382/month for 39 months with zero down payment.
In conclusion
Excited about these new vehicles? We are too!
At Capital Motor Cars, we are so excited about the top cars, trucks and SUV's of 2018 and 2019 that we're offering exclusive, won't-find-them-anywhere-else lease deals just this month on these vehicles. Check out our special October deals or contact us today to learn more.